Farmacy Unboxing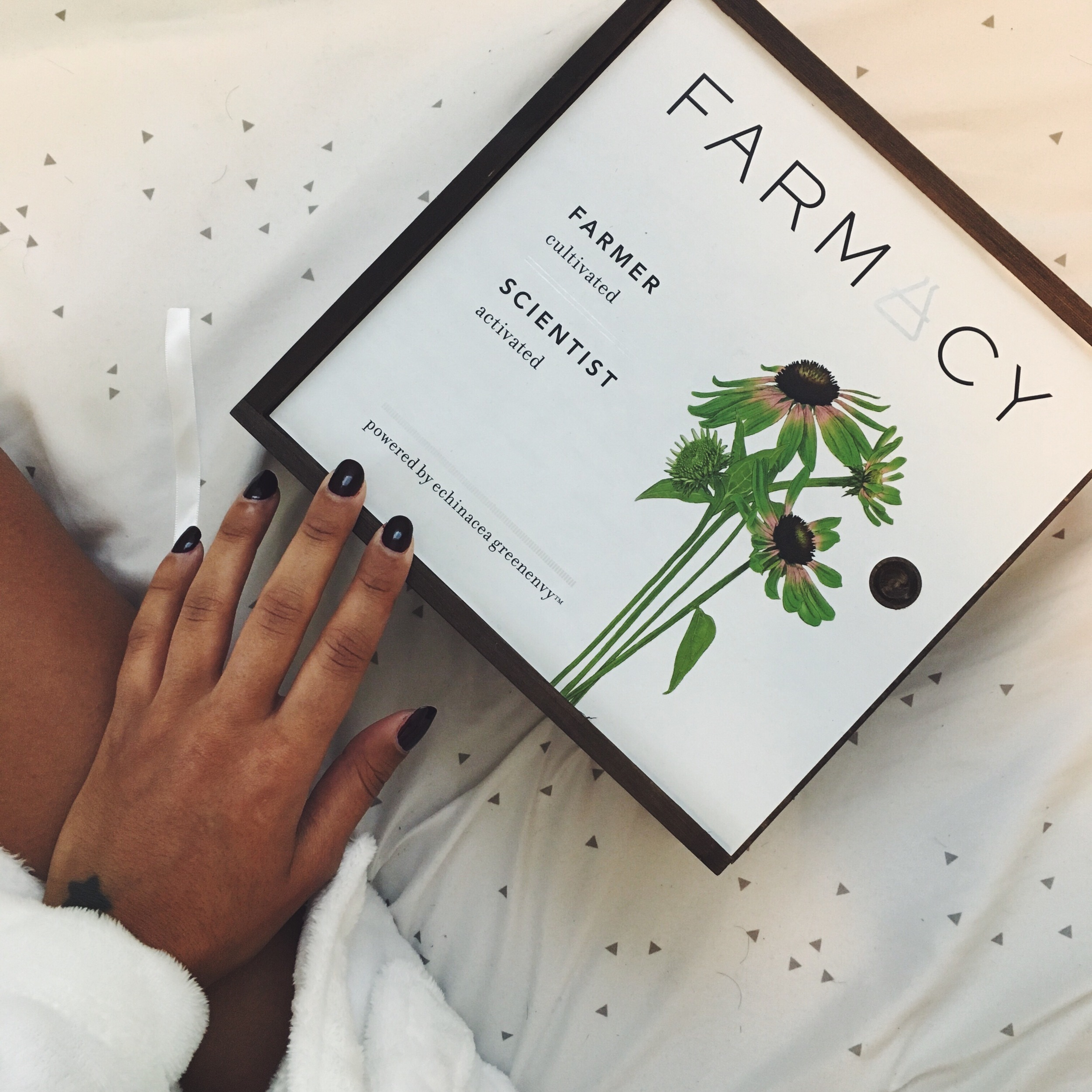 How's your Christmas list coming along? If you're anything like me, you still have some work to do, and this Farmacy Seedling Kit couldn't have been shipped to me at a more perfect time.
I'm so impressed by the packaging of this box: it's a wooden square box perfect for wrapping. Inside are a sampling of some of Farmacy's top selling products, all of which are paraben free, made in the USA, and created with freshly farmed ingredients.
The Soothing Hydrating Coconut Gel Mask ($24 for 3) is a sheet mask which soothes and boosts stressed and tired skin. I'm a huge fan of masks, and sheet makes make the process a little less messy and a lot more fun.
The Sleep Tight Firming Night Balm ($48) is applied to clean skin before bed. Wake up to the brightening, replenishing effects of vitamin C and cichoric acid, which helps support natural collagen in the skin.
Farmacy's New Day Gentle Exfoliating Grains ($30) are designed to be mixed with water to create a gentle exfoliating cream which cleanses and brightens the skin.
The Lip Blooms ($16.50) have got to be my favorite thing in this kit. I was sent Citrus Lemongrass and Lavender Mint, both of which smell amazing, in addition to smoothing and protecting my lips.
Check out Farmacy in stores at Sephora or at farmacybeauty.com!